Our Office
Financial Policies
Dental Insurance
As a courtesy, we will bill your insurance company for you. Most insurance plans allow the direct assignment of benefits to our office. We accept assignment and your out of pocket expense will only be what insurance does not cover. This can include: co-payments, deductibles and costs beyond your yearly maximum. Your portion is payable on the day services are rendered.
Our goal is to ensure you receive the maximum allowable benefits given by your insurance plan. Please bring your insurance card or papers on the first visit.
Payment Options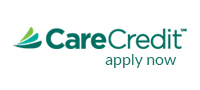 For your convenience we accept cash, checks, Visa and Mastercard for any portion of treatment not covered by insurance.
We also offer patient financing through Care Credit, which is a health care finance program to help provide you with resources to meet your dental needs.

Financial Questions
Our financial coordinator, Cheryl, will be happy to answer any of your financial questions. She can be reached by calling our office at (732) 494-2444.